The Iota Delta chapter offers both a fall and spring rush. If you are interested in rushing, fill out the form below or contact the rush chairman whose information is listed below.
Pi Kappa Alpha has consistently been one of the top academic greek life organizations at Rose-Hulman, beating the average student GPA. Seeing this, it can be said that it is more beneficial for your grades to join a greek organization than to not. At Pi Kappa Alpha we are consistently helping each other with assignments, whether that be by offering tutoring help to those in need or by working together on assignments to bounce ideas off of each other.
With over 5000 community service hours on a consistent yearly basis, Pi Kappa Alpha has been a consistent source of community service for the Greater Terre Haute area. Benefiting organizations like Vigo County Public Library, The WILL Center, and Habitat For Humanity Terre Haute. In addition to this Pi Kappa Alpha consistently posts high philanthropy numbers, last year raising $96,982 to benefit Race for the Cure, First Responders, and Special Olympics Indiana.
Because of the many areas that Pi Kappa Alpha is involved in, there are many leadership positions available for those who want to be involved. These positions range from committee involvement to a wide range of chairmanships to the Executive Council. Choosing to pursue one of these positions will develop leadership qualities like professional communication, event planning, and budgeting increasing your overall appeal to companies.
When you are initiated into the Pi Kappa Alpha Fraternity you join a brotherhood of 16,000 active members and over 300,000 active alumni all across North America, but more importantly you join the brotherhood of the Iota Delta chapter. These are the people that will develop and shape you into a better man. They will be there for you when nobody else is, and a select few of them will be your friends for the rest of your life.
Fill Out This Form to Express Interest in Rushing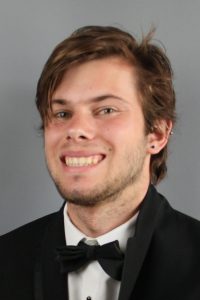 Contact At
(703) 728-9648
atkinswp@rose-hulman.edu
Rush Rules and Regulations
1.Each chapter is responsible for the actions of its members.
2.Every chapter is responsible for educating its members on the information contained in Section 1.
3.When in residence halls between the hours of 6:00pm and 9:00pm, a fraternity is permitted a maximum of twenty minutes in a room unless there is no other fraternity waiting to speak with the rushee.
4.When members are inside a rushee's room, the door must remain open.
5.While in contact with a rushee, no member shall refer to any other chapter by anything other than that chapter's full name or a nickname designated as OK by the chapter being referenced.
6.Members will not slander another chapter or answer questions pertaining to any chapter other than their own.
7.No fraternity shall use unaffiliated upperclassman to talk to rushees negatively about another fraternity.